---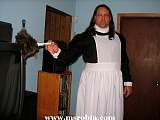 When Ms. Robin accepted me into her home it was with the understanding that I would be submissive to her. I already possessed a strong chastity fetish which after seeing the size of my cock (hereby referred to as my "sissy clit") at full erection just barely reach 5 inches Ms. Robin didn't seem to mind fulfilling my chastity fantasies. I was told to purchase a CB-2000 to get us started down the path of my total submission to Ms. Robin.
---
Week 2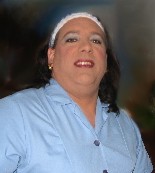 When the CB-2000 arrived Ms. Robin ordered that I start shaving my pubic area. She also immediately started to cut back on the frequency of my being released from chastity and allowed to make love to her. Ms. Robin stated that I would soon be rationed to one orgasm per week for the first month of training.
---
I just went 7 days without an orgasm and yet Ms. Robin was teasing me to the brink 4 and 5 times or more each day. When I was finally allowed to release it felt like the most intense orgasm that I had ever experienced. After having the experience of this release Ms. Robin locked me right back up and said that was it for a week.
---
I came h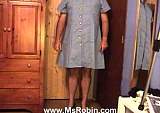 ome one day this week to find that I no longer had any male underwear as it had all been thrown out and replaced with panties. Ms. Robin informed me that she was beginning my feminization and that soon I would not even want to be without the lacy panties that I was now expected to wear 24/7/365. I find it uncomfortable to wear the panties to bed but during the day I find the silky feel of the fabric rubbing against my balls to be quite erotic. Of course I can never let it go too far as an erection reminds me that my caged cock is under the control of Ms. Robin.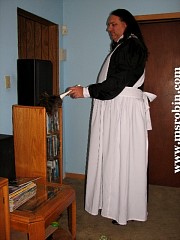 ---
After 9 days I was allowed to have an orgasm. It was even more intense than the one before which I didn't think would be possible. After it was over Ms. Robin straddled my face and had me clean up after myself while she replaced the CB-2000 on my totally limp equipment. Ms. Robin took this opportunity to advise me that chastity would soon be a permanent part of my life because I did not possess anything like the equipment of a real man. She told me that my little (just barely 5 inches when fully erect) cock would hereafter be referred to as my "sissy clit." Also, I was informed that Ms. Robin would occasionally enjoy the services of a real man. I advised Ms. Robin that I was familiar with "cuckolding" and would not object. I, of course, would be jealous and scared but I would try my best to honor her wishes.
---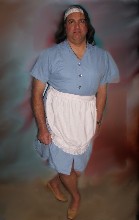 The entire week went by and no orgasm was allowed for me by Ms. Robin. She continues to tease me several times a day and is always amused at my sissy clit when it tries to get erect inside of its cage. I have noticed though that my erections are getting less intense as I adjust to the CB-2000. My sissy clit seems to know that it is in a cage and that a full erection is quite painful. I find that I am quite used to the panties that I wear always–so much so that I rarely even notice that I have them on, let alone get aroused by wearing them, like I used to just a few short weeks ago.
I am now expected to keep my pubic area free from hair. Ms. Robin informed me that since I cannot use my cock in a manly way that I will not be allowed to have any manly hair around my sissy clit. I have noticed initially that this was enhancing the erotic feeling that I was getting from the panties that I am made to wear always. But that feeling was gone by the third day after shaving my pubic region.
---
On my 12th day in chastity, Ms. Robin finally allowed me to have an orgasm. But this time she had nothing to do with it. Rather, she had me stand at the foot of the bed and gave me the key to unlock my CB-2000. She then instructed me to remove the cage portion of the device but to leave on the A-ring as the cage would not be off long. I was then instructed to put a condom on my sissy clit so I wouldn't make a "mess" as she put it. Fortunately I was starting to get erect so there was enough there to be able to slide the condom on. Ms. Robin then instructed me to begin jerking off. She then set a timer for 5 minutes and advised me that if I had not yet cum by the time the timer went off that I would have to wait another 11 days before I would be allowed to try again. She also instructed me that I was only allowed to use my thumb, forefinger, and middle finger to jerk off with. This was so she could still see a little bit of my sissy clit as it is so tiny that if I use my whole hand it often disappears from view. After the first minute Ms. Robin asked if I was at full erection. I said that I was and she handed me a measuring tape. I measured my length at full erection and advised her that it was 4.75 inches in length. This announcement brought forth much laughter from Ms. Robin. I came in minute 4. Ms. Robin ordered me to remove the condom carefully and set it aside for my consumption later. Then she ordered me to re-attach the cage of the CB-2000 to the A-ring. I ended up being free of the cage for less than 7 minutes total. Ms. Robin then had me recycle the contents of the condom I was then required to service her orally to half a dozen orgasms before it was time for bed.
---
There was no orgasm granted me this week. Ms. Robin also added something new to the list of things that I must do in order to please her with my service. Ms. Robin was giving me a discipline spanking with her wooden hair brush when she advised me that it was very distasteful having all this hair on my ass. So she advised me that the new rule that would be in place was no more hair from the waist down. Leg shaving would have to be learned. Ms. Robin advised me that by obeying her without question I would have the opportunity to cum again this week. She explained to me that I looked rather silly with hairy legs when I had my pubic area shaved. But that didn't matter to me–I just wanted to cum again. So I shaved my legs and ass when doing my pubic hair that could be reached around the CB-2000 which was not removed and true to her word I got to cum just 7 days removed from my last orgasm. It was done exactly the same way as the last one except that this time I only lasted about 2 minutes.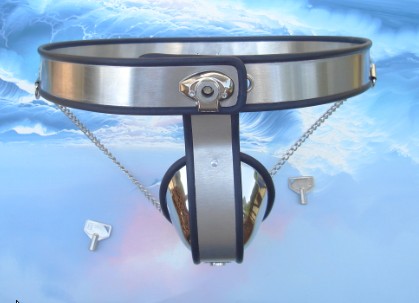 In the members pages, you will see the pictures of Rachael's new chastity belt, makeup applications, and milkings. Rachael will continue the training diary. Rachael will share experiences, videos, and pictures of punishment spankings, Pleasurable Electrical Stimulation (PES) milking, heel training, and other wonderful things a sissy must learn in order to serve his Mistress properly.
---
This week Ms. Robin announced that I would no longer be allowed to have intercourse with her. Ms. Robin explained that I did not satisfy her in any way with my sissy clit and that since I enjoyed chastity so much there was no reason why I could not forgo intercourse. Ms. Robin explained that she would continue to allow me to use my excellent oral skills to pleasure her and that when she was in the mood for intercourse she would make use of any of several male studs that would be more than happy to take care of her. Ms. Robin was impressed at how easily I accepted the new rules. The next day I made the mistake of complaining about how now that I had shaved my legs and kept them free of the nice thick hair that was on them that my legs were cold. The next day all of my socks were gone and had been replaced with pantyhose. Ms. Robin said they would do wonders in keeping my shaved legs warm. I found that she was correct but it was still a pain to have to learn to have that extra 5 minutes in the morning in order to have enough time to put on my panties and pantyhose ensemble. Ms. Robin has advised me that this is just the beginning of my feminization. She is really finding this whole avenue quite appealing and fun. How far will she take it? Only time will tell.
---
Ms. Robin is pleased with how I have accepted having pantyhose added to the panties that I wear on a daily basis. It was explained that the pantyhose were to be like the panties–worn 24/7/365. The only time that I would be without the panties and pantyhose would be when I was taking my maximum time 15 minute shower and leg shaving. Anytime that I was found to be wearing pantyhose with a run in them I would be spanked a 50 swat punishment in addition to my regular spanking.
It wasn't until day 21 that I was to have my release. But what devastating news was told to me again before this long awaited orgasm. Ms. Robin reminded me that I would no longer be allowed inside her except on very rare special occasions. I was crushed and humiliated when Ms. Robin explained that with such a short sissy clit that I couldn't satisfy her with it and as I was her submissive it was my duty to obey her every wish and command. She then presented me with a strap-on dildo that would fit over my chastity device. This way, she explained, I would be able to service her when she wanted intercourse and one of her lovers was not available. Ms. Robin also explained that I would start practicing giving the dildo oral sex. She stated that I needed to prepare for those times when I would be servicing men. I started to try giving the dildo head and felt myself getting more and more excited. My sissy clit was pressing against the bars of its cage as hard as I had ever felt. Suddenly I felt a contraction just as Ms. Robin exclaimed:
"My god you just came. What are you? You must be gay to cum while giving head to a dildo."
I started to cry. I didn't know what had happened to me. I knew that I found it very exciting when I was administering my oral skills on the dildo. But what did this mean? Was I really gay? Ms. Robin consoled me until I stopped crying and then we went to sleep. She said we would discuss the situation the next day.
---
After a heartfelt and wrenching discussion with Ms. Robin I must admit that it is true. I am gay. But even acknowledging that this is true does NOT get in the way of my service to Ms. Robin. She has assured me that this changes nothing and that I will always be in service to her which is what I want more than anything in the world. I pledged my life to this wonderful woman so many times today that I cannot count. Ms. Robin did state that this would enable her to speed up my transformation into her fully feminized sissy maid. She also stated that I would be adding several new things this week to my routine. First would be the cock-sucking training. Ms. Robin emphasized that not only would I become proficient at this but her goal was to make sure that I could do it without losing control and cumming all over the place. It is essential that my chastity remain in place. Ms. Robin also drew up a list of pledges that I am to recite to her on a daily basis. After several drafts this is what we came up with:
I pledge to offer my body and soul to Ms. Robin to mold and change as she desires.

I pledge to maintain chastity to honor Ms. Robin and to receive no sexual pleasure from her except what she allows and wants me to have.

I pledge to stop becoming sexually aroused when servicing Ms. Robin.

I pledge to eliminate all sexual arousal including the arousal experienced by my homosexuality.

I pledge to eliminate the drippings from my sissy clit.

I pledge to maintain my sissy modesty by always wearing a gaff and having my penis and testicles tucked neatly in it.

I pledge to honor all women and to accept my position beneath them.

I pledge to protect all women from harm in any form.

I pledge to take pride in Ms. Robin's home.

I pledge to clean each room as I leave it.

I pledge to respect all women and to show my respect for women through my actions.

I pledge to look my best for Ms. Robin at all times.

I pledge to work on improving my posture daily.

I pledge to practice a graceful walk so that Ms. Robin can be proud of me.

I pledge to keep my body free from unwanted hair and to moisturize after shaving.

I pledge to massage and lotion Ms. Robin's arms, legs, and feet nightly.

I pledge to request only one milking per month

I pledge to avoid looking at any nudity, disrespectful displays of women, and any form of sexual intimacy, with Ms. Robin's encouragement, assistance, and discipline if needed.

I pledge to become more aware of my sissy attitude.

I pledge to follow Ms. Robin's guidance in being her sissy.

I pledge to be the best sissy that I can be for Ms. Robin

I pledge to advise Ms. Robin of any inappropriate behavior and to then immediately present the punishment strap for my appropriate discipline.
I am required to kiss Ms. Robin's feet after reciting each pledge. Doing this on a daily basis is a very good way to make sure that I am always in the right frame of mind when I begin my days service to my Mistress.
---
Ms. Robin has advised me that she has ordered me a maid outfit. Not some fancy one that I would love to have but rather it is a regular working maid uniform like what you would see the maid at a hotel wear. I have cum three more times while practicing my cock-sucking. Each time that it has happened Ms. Robin has disciplined me. The last time that it happened she drew blood while beating my ass. I am trying hard to learn to control myself. I didn't cum for the last two times that I practiced so I am hoping that I am getting this situation under control.
Ms. Robin took me shopping this week. She was pleasantly surprised that I am able to wear a size 11 woman's shoe. She purchased a pair of 3 ½ inch spike heels for me to start doing heel training in. Ms. Robin also purchased a pair of 3 inch heels that have a large heel on them. These are the ones that I will wear when I am in my maid's uniform and serving her. She advised me that the goal would be for me to be able to do my maids work in 5 inch spike heels. I went the whole week with my cock-sucking training and only came once. After the caning that I received for that I hope that I can avoid ever cumming again. 250 cane strokes is hard to take.

---
The maids uniform has arrived. When it arrived Ms. Robin brought out another surprise for me. A long-line bra, size 42B. She explained to me that the bra would be added to the panties and pantyhose as 24/7/365 continuous wear foundation clothing. She has also started me on a regimen of female vitamins and female herbal hormone pills. Ms. Robin stated that these would be maintained until I filled out my B-cup. I come close to doing that right now and Ms. Robin always chuckles when she sees me in my new maids uniform with some nicely proportioned breasts filling out the uniform. Ms. Robin has indicated that she is very pleased with how my training is progressing but that we are no where close to being done yet. She told me that I was to start changing in the powder room so that she would never be exposed to me in a naked state.
Also, Ms. Robin is removing her body from me. I am not allowed to view her naked anymore. When I am required to assist her in dressing she now has her back to me until I have fastened her bra. When I service her orally I now must put a blindfold on first. Ms. Robin is also quickly taking control of what I see on the internet and on TV. All movies and shows are previewed by her first to see if there is excessive nudity (we have TIVO so this is easy for her). Now when watching TV I must have the blindfold ready to pull down over my eyes whenever something that she deems inappropriate comes on. Shows like "Real Sex" on HBO are now on my forbidden list. When I am on the internet anytime that she catches me looking at inappropriate pictures a fifty stroke penalty is added to my next punishment. When she came out and found me looking at something inappropriate this week she quickly hit the "back" button and found out that I had looked at 17 inappropriate photos.
My next punishment was 1100 strokes (250 regular + 850 penalty) with a variety of implements (wooden paddle, razor strap, cane, and thin leather strap). Check out the photos of my ass after this brutal punishment. It is pretty easy to see why I now avoid looking at anything while I am on-line. Ms. Robin explained to me that this was for my own good. That avoiding this type of stimulation would make my chastity a little easier to endure. She told me that I would be cumming less and less until she felt comfortable with eliminating my orgasms all together.
---
This week I was introduced to a medical corset that Ms. Robin purchased for me to wear whenever I have my maids outfit on. When pulled very tight it definitely gives me a much more feminine shape. It also helps improve my posture and actually makes it easier to walk in the high heels that I must wear when I am working. Ms. Robin has told me that I must work on improving my posture and I pledge to do this in my pledges each day. She has told me that this will make it easier for when my heels go from the current 3 inch up to 4 and then 5 inches. She even mentioned that there is the possibility of ballet boots becoming a part of the bra, pantyhose, and panty attire that I now wear to bed each night. Ms. Robin explained that the ballet boots may be necessary in order to shorten my Achilles tendon and make it painful for me to wear anything but high heels. This week she threw out all of my male shoes and replaced them with female style shoes with a slight arch and heel in them so that I always know what a sissy I am becoming even when walking around doing grocery shopping or whatever. The shoes that she got are just barely passable as male shoes as long as no one sees the heart shaped sole pattern on the bottom. I am up to about 2 and a half hours in the 3-inch heels when working on the housework in my maid uniform. Ms. Robin has told me that the goal is 12 hours in 5 inch spike heels. My training has a long way to go.
---
Here is a quick review of my status now 15 weeks into my training. I wear a bra, panties, and pantyhose 24/7/365 with the exception of the 15 minutes that I am alloted for a shower each day. During that shower I am required to shave all of my body (I rotate between the upper half and lower half each day) so that I am free from all hair from the neck down with the exception of my arms which are often exposed when in public so I am required to keep the ugly man hair on my arms so I can still go out in public without some bigoted idiot making some uncalled for comment (the pain of living in a repressed society that is un-accepting of sissies).
I am required to recite my sissy pledges each day while kissing Ms. Robin's feet. I wear a maid uniform and 3 inch heels to do housework on average 4 hours each day. Under the uniform I wear a medical corset laced very tightly to give me a more feminine shape. I must always change in the powder room so that my nakedness is never viewed by Ms. Robin. I am not allowed to view Ms. Robin naked and have been forbidden to see anything sexual on TV or the internet without her permission. I have not cum in over three weeks and I practice giving head to a dildo 1 hour per day in preparation for my first gay experience when Ms. Robin determines that the time is right.
And I never know what is going to be added next. Like this week Ms. Robin replaced all my panties with gaffs. The gaffs look like panties (and I will continue to refer to them as panties) but are made of a girdle type fabric and are designed to keep my sissy clit and balls nicely tucked and pointing down so that I always have the appearance of a feminine mound. I find the gaff especially uncomfortable at night when a nocturnal erection occurs. This is painful with a gaff on. Hopefully soon I will no longer get those. Ms. Robin has said that is her goal is to make it so that I never get erect. Since my schedule is so structured Ms. Robin has stopped having me wear the CB-2000 except for certain times when she wants it on. It really did not work for 24/7 wear because my sissy clit gets so tiny that it would occasionally slip out. But as I stated with the gaffs and how long I am without her supervision and because of the true sissy that I am, Ms. Robin knows that I am maintaining chastity. I still cum about once a week while doing my cock sucking training and Ms. Robin has stated that a chastity belt is in my future so that even those releases can be controlled by her. She is thinking of eventually eliminating orgasms for me all together. That is a scary thought for me yet at the same time I find it very stimulating because I just am so in love with Ms. Robin that I want to be denied orgasm if it gives her even the slightest bit of pleasure to do that to me.
---
Week 16

Ms. Robin increased the height of the heels that I wear this week. I now am required to stand for 1 hour in 4-inch heels. This is very difficult and my feet have been aching when this training is completed. Ms. Robin has advised me that soon I will find it painful to wear shoes that do not have any heel. She is still thinking that eventually I will be required to stand for 2 hours each night and sleep in a pair of ballet boots. Ms. Robin believes that we need to advance to this stage quickly so that it will become more and more difficult to deny the fact that I am and always will be a sissy. There are so many things that reinforce my sissy status now that I find myself unable to forget about it even when I am asleep. The pantyhose, panties (gaff), and bra that I now have to wear 24/7/365 is becoming second nature to me. I find myself after a shower quickly racing to put on my panties and bra before I do anything else so that I am not without them on for any extended amount of time. But Ms. Robin has stated that as I pledge to her every day (the pledges reinforce my sissy status as well), I will eventually learn to control all my sexual arousal and eliminate it. Ms. Robin is constantly reminding me of my sissy status and how that means no sexual pleasure for me at all is the eventual goal. She has told me that eventually she will train me to never get erections and to always fight against feeling any arousal. Ms. Robin insists that as her sissy maid I should not allow myself to have sexual thoughts because unfortunately I don't have the equipment to please anyone anyway. And any thoughts that I have in that direction will only serve to distract me from my service to her.
---
Week 17

Since I did not cum last week or this week while doing my cock-sucking training Ms. Robin decided to give me a reward. She bound me spread eagle on the bed and blindfolded me. She then removed my chastity device and started to stimulate my sissy clit. I noticed that I did not feel her skin but rather felt the latex glove that she had put on. Ms. Robin advised me that I would no longer feel the touch of not only her skin but of any females skin on my sissy clit ever again. This is what is appropriate for a sissy like me she told me. Then she started jerking my sissy clit rather roughly and quickly. I only lasted a minute according to Ms. Robin who was using a kitchen timer to see how long it took. After I came I was told that in addition to having to recycle my cum (which was already being forced in my mouth by her latex gloved hand) because I had spurted when cumming rather than just dribbling out as she wanted, Ms. Robin was going to use her riding crop on my balls. Five strokes for every spurt. Now I actually felt good that Ms. Robin had immediately let go of my sissy clit the moment that I started to release. Ms. Robin tied some thin rope around the top of my ball sack so that my balls would be appropriately displayed according to her. Then I received 15 strokes of her riding crop on my balls. Ms. Robin rammed a dildo gag into my mouth after the first 3 strokes because I was screaming so bad. After 10 strokes she positioned herself over my face and told me the last five would be received while she was sitting with her full weight upon my face. I thought I would pass out but the strokes of the crop slamming into my balls seemed to bring me back every time I felt like blacking out. It seemed like it took an hour but, as Ms. Robin advised me a little later, it only took about a minute for her to get those last 5 strokes in. She asked me if I thought I could learn how to release my fluids without spurting and I pledged to do my best. After all, it is no fun getting ones balls beat.
---
Week 18

I never knew there was so much housework to do. Ms. Robin kept me busy all week with various cleaning projects. A couple of days I was in my heels and maids uniform for over 8 hours. Ms. Robin told me that I had better get used to it when I complained about my aching feet. She said that someday I would not only be cleaning her house but that she would be renting me out to others to clean their houses and apartments. Ms. Robin explained to me that there are a lot of people out there who would like to have a nice chastised sissy maid come by and do their housework. This is what I would now live my life for was to cook and clean for my Mistress and for anyone else that she may decide to rent me out to. Then I was told to get out the spanking bench as I was to receive a caning for whining about my feet hurting. Ms. Robin chose to administer 250 strokes with her various wooden and steel canes that she has. I was begging for mercy by the end and crying like the sissy that I am. Ms. Robin asked me to state my place in this household and I fell to my knees and worshipped her feet while proclaiming that I was Ms. Robin's personal sissy maid that needed her firm hand to become the best sissy maid that I could be.
---
Ms. Robin kept me working hard this week and for the first time sent me out to clean someone else's house. It was one of Ms. Robin's lesbian friends who was really looking forward to having a sissy maid at her beck and call for the day. So on Wednesday I was up at 5am and working for Ms. Robin in my full maids outfit, make-up, and 4-inch heels by 6am. At 11am I was told to drive over after touching up my make-up and having my chastity device checked to make sure it was securely locked in place. I arrived at Ms. Robin's friend's home at 11:30. The first thing she did was inspect me and this included my having to pull up my skirt and show that not only was I securely locked but I also had a rather large butt plug in place. Then I was shown all the housework that needed to be done and where all the cleaning equipment was and told to get to work.
I hadn't been working more than an hour when this lovely lady came in and advised me that I was doing things in the wrong order from what she told me and that this earned me my first spanking. While she was talking she was pulling a leather belt off from around her waist. I was instructed to bend over the arm of the couch and to pull up my skirt and pull down my hose and gaff. She proceeded to give me 25 lashes with the belt each one harder than the last. By the time she was finished I was not only crying but knew that I was in for a long day. By the time I got through cleaning up the dishes after serving dinner it was 10pm and I had received over 300 swats for the day. The implements used were the belt, a razor strap, a wooden paddle, and a thin leather whip. Needless to say it was a very uncomfortable ride home. Ms. Robin had me strip naked in front of her so that she could examine the marks on my body. Ms. Robin then spoke with the lovely lady that I served and they casually discussed how I did in the performance of my duties.
While they were talking on the phone, Ms. Robin had me stand in a corner with a set of nipple clamps on. She also had me put on a pair of 5-inch heels for the duration of my corner time. They chatted on the phone for almost an hour. When Ms. Robin hung up she instructed me to go get cleaned up and into my nighttime attire. I was instructed that since I did a good job today that I could set the alarm for 7am. The week concluded with no relief for me but a very sore ass and aching legs from some intense high heel training. Ms. Robin told me that this would seem easy soon as ballet boots were in my future.
---
After the experiences that I had last week, this week turned out to actually seem rather tame. Or, so I thought. Ms. Robin made no extra demands on me during the week and really seemed to pay almost no attention to me at all. Then on Friday she announced that we would be meeting a perspective lover for lunch that day. She allowed me to get out of my maid uniform at 11:30 after having me get up at 5 in the morning. We arrived at the restaurant at a little after noon. The perspective lover that Ms. Robin was meeting was already at the bar. All I can say is, what a stud. He was in great physical condition and had a beautiful pair of biceps bulging out of his sleeves.
We all sat down for lunch and got to know each other. I felt humiliated as I sat there and Ms. Robin inquired about the studs size and stamina and then proceeded to explain how I was so small that being a sissy maid for her was the only function that she had for me in order for me to be useful. After lunch Ms. Robin invited the stud back to her home but the real man had to take a pass as he had some business to attend to. They made a date for next week. That evening Ms. Robin explained that the cubbyhole under the stairs was now my permanent sleeping quarters. She also advised me that being milked with the PES unit would now be my only form of relief. And it got worse from there. My sessions on the PES would now be every other night and would be timed. To start I would be limited to just 15 minutes. But, when fluids were released 3 times within a 30 day period, then 3 minutes would be subtracted from the amount of time that I was allowed on the PES.
This would continue until I was down to 3 minutes. Initially she was going to talk to me during the sessions so that I would release easier and more frequently. But, each time 3 minutes was taken off, 1 minute of silence would be added. This meant when I got down to only 6 minutes of time, for example, there would be 3 minutes of silence. When I reached her goal of 3 minutes, she would no longer feed my fantasies with conversation. Another part of the new system would reduce how often I was on the PES. Every time that 3 minutes was taken off, an escalating amount of days would be added to the time between PES sessions. This would work as follows: reaching 12 minutes would mean that instead of every other day--the PES sessions would take place every 3rd day. When 9 minutes is reached the sessions go to every 7th day. When 6 minutes is reached the sessions go to every 14th day. And when the goal of 3 minutes is reached then the only PES session would be on the 1st of every month.
And the final blow was that starting when I reached the 9 minute mark that every day in-between PES sessions I would have to insert the Aneros device before going to sleep at night. This would help to keep me drained and make the PES sessions that much more difficult. Ms. Robin wiped the tear off my face as she reminded me that serving as her sissy maid was not going to be easy. But, what else am I good for, she asked? With a worthless sissy clit and nothing but feminine mannerisms and attire being ingrained into my very soul. And being gay. Serving Ms. Robin is my lifetime calling and I will always try to do it to the very best of my ability.
---
The week seem to go by so quickly as I was kept incredibly busy by Ms. Robin serving her needs and keeping her house in order. On Tuesday evening Ms. Robin again talked me through a session on the PES unit and had me release fluids. It was the third time in thirty days that I released and so the first reduction of time was to be applied to the next session on Thursday. Also, starting with the Thursday session I would now only be allowed to have PES training once every 3 days. When Thursday rolled around Ms. Robin advised me after starting the PES training that instead of cutting me back to 12 minutes she had decided to make it 11 minutes that I received instead. This way she could get me down to the 3 minute, once a month goal that much quicker. Ms. Robin then proceeded to talk me into releasing my fluids in 9 minutes and said that she was glad because she wanted to get down to the next reduction in time in just 3 sessions. This way I would be down to 7 minutes in just a week.
Ms. Robin stated that she was still thinking about how long I will have to wait between sessions then. It may be only 4 days, she said, because going to once a week would mean that it would take 3 weeks to get down to the once a month goal of 3 minute sessions. Ms. Robin also advised me that she doubted that there would be any more conversation from her when the 3 minute PES session goal was reached. She said that she would be glad to be done with that as she wants my complete focus to be on serving as her sissy maid.
There was also an interview this week that was conducted with a submissive that would like to serve in the capacity of a sissy maid for Ms. Robin. When this was discussed with me, Ms. Robin advised me that if this submissive was selected as a new member of the household that I would be the supervisor of this submissive when it came to the household chores. But as such, I would also be the one punished for errors that the new submissive made. Also, the new submissive will need to be rewarded for a job well done and I will be handling that as well. I would be required to reward the new submissive with blowjobs at any time that Ms. Robin decides that he is worthy.
I asked if I would ever receive any rewards and Ms. Robin laughed. "Of course not," she said. "You will always serve me in chastity and will never experience sexual pleasure again. NEVER! Do I make myself clear? You are only a receptacle for others to use as I see fit. Milking is all that you will receive and remember that once a month is all that you will be receiving that in the near future. Your soul focus in life is serving as my servant. There is nothing else that a small-cocked sissy such as yourself can expect to receive. Now isn't there some housework that you need to attend to!"
---
This has just been an awful week. I have not been feeling well this week and it has caused my service to Ms. Robin to slip. Ms. Robin chewed my ass out about it today and I have never felt such shame at my lack of service. I started to cry when I realized just how angry Ms. Robin was at the shoddy service that I had been providing her. I am afraid that today's talk was just the beginning and that soon video and photos of my punishment for this severe transgression will be posted here. I would like to take this opportunity to apologize to Ms. Robin for my many blatant failings in my service to her and I humbly beg for forgiveness. I am very grateful for Ms. Robin's understanding of the situation that I have been going through as the other life that I have outside of my service to Ms. Robin has really been kicking my ass lately. I will do my best to try to redeem myself in your eyes, Ms. Robin, and I thank you for setting me straight as to what you expect of me and my many responsibilities as your sissy maid.
The PES schedule is progressing as Ms. Robin has already made me release twice since the last time reduction. One more release and my time allotted will drop from 11 minutes to 7 minutes. Ms. Robin has stated that she may go back to every other day just to make sure that in another week I will be reduced to once a month for only 3 minutes. That way she can end the conversation that she is employing to get me to release and the once a month PES release will be over with no effort on her part. Ms. Robin is going to video and photograph the last 11 minute release session so that everyone can see how my training in this area is progressing. Look for it soon!
---
This has been a week of extreme highs and lows. It started out with me still low after last weeks scolding from Ms. Robin in regards to my service to her. Then an incredible high when Ms. Robin allowed me out of chastity and even allowed me to be inside her with my sissy clit. Ms. Robin stated that it had been too long without a lover for her as scheduling problems have come up and she said that she wanted something inside her besides a dildo and she would make do with my sissy clit. Ms. Robin instructed me to take a Viagra so that I could maintain an erection at least long enough to be able to enter her sacred temple. I did as instructed and was able to penetrate Ms. Robin and actually get a few strokes in and out before having to stop because I was ready to ejaculate. Ms. Robin calmly stated that now she knew why I was forbidden this pleasure. She told me, as I started to cry, about how real men are able to thrust in and out with great force for longer than 30 seconds. Ms. Robin also commented on how my near permanent state of chastity has apparently made my already small sissy clit even smaller. She told me that she was glad we had Viagra so that at least I was hard enough to actually be felt. After a couple of minutes inside her it was over for me. Ms. Robin expressed her displeasure and promised a severe beating was coming my way within the next week. She also told me that it may very well be the last time that I am ever allowed to use my sissy clit. She stated that she realized that being a sissy maid was my true calling in life and that neither men nor especially women would ever have any use for my little sissy clit. Ms. Robin then told me that I should be happy to have found my true calling in life. And, strangely enough, I do feel happy to know that my sissy clit may never see any action ever again. I was extremely nervous during the whole session. I had a mix of many different feelings ranging from shame (at my inability to perform like a man), embarrassment (at having to take Viagra just to get hard), humiliation (at the way Ms. Robin had to talk about my sucking cocks of various men and other sissies in order for me to get an erection), and also happiness at realizing that being a gay man in chastity and serving as a sissy maid for this wonderful Mistress was indeed a dream come true.
---
The past week has been a very interesting one. There have been lots of highs and lows both emotionally and physically. Ms. Robin has been having a bad spell with her back and I have been caring for her as best I can. But even when Ms. Robin is in pain she still insures that my training continues. This past week she has been breaking in a new chastity device that we are trying out for me (pictures coming soon!). Ms. Robin has started by having me wear it at night until I get used to it. Then she is gradually going to move to 24/7 permanent wear. I always feel a little scared when we talk about this as Ms. Robin is so enthusiastic and excited about locking me up permanently. She is always telling me how this will only make me a better sissy and how eventually she would like me to forget about wanting sex at all. This is why one of my sissy pledges that I repeat nightly to Ms. Robin goes like this--"I pledge to avoid looking at any nudity, disrespectful displays of women, and any form of sexual intimacy, with Ms. Robin's encouragement, assistance, and discipline if needed."--Ms. Robin is always monitoring the television that I watch and what I view on the internet to make sure that I obey her wishes. This past week she even forbid me to look at a "Fredrick's of Hollywood" catalog because it was a little to risqué for me to see. But getting back to the chastity device--for those of you keeping up with my sissy training you know that because of my very small endowment which can actually pull back inside of me that the chastity devices that are less expensive have a lot of trouble staying on me or we have troubles with the pinching that is involved or frenum piercings that have torn because of the pressure applied when my sissy clit pulls back inside me. So far the CB-2000 and a Lori's tube have failed to do the job (someday the very expensive Neosteel She-male belt will do the job). Anyway, I will be keeping you up to date on how this new chastity device training is progressing over the next few weeks (unless you just want me to give it away now--soon I will be locked up permanently). I have to go now as Ms. Robin is requiring my service and I live to serve her.
---
This has been such a physically demanding week for me in my service to Ms. Robin. As you know from last weeks entry, I am being trained in a new chastity device (pictures coming soon!). I attempted daytime wear on two different days this past week and made it for 15 hours of continuous wear on the first try and 13 hours on the second try. The problem is that when I sit down I am developing a small abraision underneath the spot in the leather strap where the cage locks to it. There is also one place on the strap where the flap is riveted that has a tendency to pinch the skin that is underneath. But, the skin is gradually toughening up and Ms. Robin is determined to advance to 24 hour wear as soon as possible.
The time when I am not wearing the device I am required to be in my gaff, the new nylon Sculptz Multi-shaper Shorts (go to www.silkies.com to see these), and my regular heavy duty pantyhose. Individually these garments would make me very warm in the summer heat and high humidity that we are currently experiencing, but together they are keeping me very hot even when I am in the air-conditioned house. Ms. Robin says that this is a good thing and that maybe I will lose a little weight. But the worse part is that my little sissy ball sack is always hot, not cool like the dangling sacks of real men. Ms. Robin wanted to know what I was worried about. She told me that this would ensure that my sperm were dead as I am not using the PES but once a month anymore (see previous posts on this subject). "Sissy maids should not have viable sperm," Ms. Robin told me. "You are never going to be using that little sissy clit for breeding like nature intended because first of all--no woman would want to be impregnated by a sissy. And, secondly, you should think of it as part of your service to me as I want you to know that your sperm are killed by me because they are of no use to me. And if this new stud that I have works out then any kind of sexual activity with women may be only a distant memory for you." Feeling totally humiliated I continue to work and feel the heat build up knowing that it is only furthering my training as Ms. Robin's sissy maid.
---
This week has been a very humiliating week for me. Mistress had a new lover come over and visit this week and she is wild with passion for him. This appears to be the situation that I have been anticipating with a small amount of fear. Mistress told me after their first encounter that the stud was a spectacular lover and this would become a regular thing.
The fear comes in because Mistress has warned me constantly that if she ever found the "perfect stud" that I would suffer an extreme decrease in physical contact with her. She told me after this lover left that this is the one that she has been looking for all this time. I already had sensed it though as when the stud had arrived it was but a very few moments before they were heading off to the bedroom. I was instructed not to follow but to be ready when called for clean-up duty. Ms. Robin left the door open about halfway (a mistake she told me later that would not be repeated but this time she had wanted to see my eyes) and I could see them embrace. Ms. Robin was soon moaning with passion as the clothes started to come off and soon they were on the bed mostly out of my view except for their legs. As they were going down to the bed I saw the stud's hands squeezing her breasts, something that I have not been allowed to do for almost 3 years now. Because the studs hands were completely covering Ms. Robin's breasts I did not get to see them exposed which is something that I very rarely get to do anymore either (usually the only glimpse I get is when I am assisting Ms. Robin with her bra and lately she has been insuring that she is turned so I don't even get a glimpse). It only took the new lover about 5 minutes to give Ms. Robin her first orgasm which I could tell was happening by the deeply passionate roar of satisfaction that I could hear.
Ms. Robin told me later that the first penetration of the stud's cock was such a wonderful feeling that she just couldn't help letting loose with that first orgasm almost upon penetration. There were four more orgasms that followed over the next 25 minutes and then, after what seemed like an eternity to me, it was over.
"Sissy, time to get in here and clean us up," I heard Ms. Robin call.
I went in and the two of them were lying on the bed covered in the sweat of their passion looking totally spent from their exertions. The stud has his arm draped across Ms. Robin's chest so I still had no view of them. "Clean up that beautiful cock first," Ms. Robin instructed me. "And keep those eyes lowered," she added.
I lowered my eyes and knelt down in front of the bed and took the softening cock of her new lover and started to lick and suck it as I had been trained to do. It felt just wonderful in my mouth and I could feel my confined sissy clit immediately begin to drip some of my useless sissy juice onto the panty liner that is always worn in my gaff or nylon shorts. All I could think of was that it was a shame that the stud had already cum and I was hoping that he would get fully hard again but, all to soon, the stud pushed my head away saying that he had to go to the bathroom. Ms. Robin advised me later, after her lover had left, that the next time he would be taking his piss in my mouth but for this first time that he was here she hadn't wanted to do anything too kinky but had instead wanted to make sure he was comfortable with us first. While the stud was off in the restroom I was busy cleaning his cum out of Ms. Robin's glorious temple of feminine power. Usually when I orally worship Ms. Robin she will orgasm but not this time. Ms. Robin told me later that she was just so totally satisfied that she didn't even get excited when I cleaned her out--rather it was just a nice soothing and relaxing feeling that she had during my oral worship of her. When her new lover came back from the restroom Ms. Robin ordered me to stop and to leave the room. I was no longer needed and there was housework that needed to be done.
Her lover left a few minutes later and I was ordered not to disturb Ms. Robin as she needed a nap. I spent the afternoon cleaning the bathroom and kitchen. That evening Ms. Robin decided that it was time for my monthly milking (see the photos and videos of this already posted on this page). It was during this milking that the true greatness of this new lover came to light. Ms. Robin told me how she was bored with having to talk to me and that next month I would be cut down to just 3 minutes of milking time and she would only talk to me if she felt like it.
"I think that your contact with me is going to become very non-sexual," Ms. Robin said. "I think you better get used to the idea of being a servant for me and being treated as a lowly servant at that. I think that tonight you will spend in your cage under the stairs. You better get used to that because I have a feeling that it is going to become your regular sleeping place soon."
It took barely 7 minutes to release my fluid during the milking. I then had to endure 2 more minutes of the electrical device on at full power as I had 9 minutes of time for this milking. While I find the electrical stimulation to be mildly uncomfortable before fluids are released, having the system on for 2 minutes after releasing fluids is downright painful. As you can see in the video and photos, my chastity device is not even removed during the procedure insuring that I cannot even get any type of an erection during the milking process. Ms. Robin has told me that the chastity device will never be removed anymore for milkings as she wants to make sure that I always maintain the proper attitude during the milking and not get any type of pleasure out of the process. That is why she enjoys using the electrical PES unit as there is never contact made with my sissy clit with the chastity device being left on and there is no real erection to speak of that comes along with the release of my sissy fluids.
As you can see it has been quite a week. Ms. Robin has promised that she is intensifying my training in the coming weeks until I reach the level of sissy maid that she wants me to be. I am sure that this means there is much more humiliation, further feminization, stricter chastity, and firmer discipline with spankings and canings etc. to come in the next few weeks.
Such is the life of a feminized sissy maid in service to a very dominant Mistress.
---
This week has seen further progression in my training as Ms. Robin's sissy maid. She has been very busy with sessions this week and has needed to have me in top form to assist her as well as having to keep the housekeeping done. Ms. Robin has expressed to me how nice it is to have the bed all to herself several nights this week as it is becoming more common for me to be dismissed and sent to sleep in the little cubbyhole under the stairs rather than sleep in Ms. Robin's bed.
Ms. Robin had to punish me this week because of some housework that was not completed to her satisfaction. As she was whipping and paddling my ass Ms. Robin was re-enforcing what my status is in her house. She explained how orgasms were probably a thing of the past for me as now that she has me down to 3 minute, once monthly sessions on the PES unit and I release some fluid that this should be enough to keep my prostate healthy and that is all she is concerned about. Also, she expressed how wonderful her new lover was at pleasing her but that she would keep looking for the right lover that could become her husband. Let me explain about this direction that our life will take someday.
While Ms. Robin and I are life-partners, soul mates if you will, she has clearly stated that she will not marry me because of my inadequacies in the lovemaking department. Ms. Robin has explained to me that she can only marry a real man and as her submissive sissy maid I will never fit into that category. Ms. Robin also advised me of a change in her outlook for my future when she does find the right lover to get married to. In the past Ms. Robin has held the belief that permanent physical modifications were not something that she wanted to do. But she now believes that if she would get married that she would be willing to have me castrated. She explained that it would be up to me in the sense that if she felt that was acting up in any way as far as wanting her attention that it might be that permanent chastity was just not enough. Castration would remove the sex drive that is enhanced by chastity and it would enable her to put me in a female chastity belt that would keep my sissy clit tucked inside of me forever. This is one of the problems that we have with most chastity devices that we have tried is that because my sissy clit retracts frequently all the way inside of me that it pulls out of cage type devices or tube type devices which pretty much covers all chastity devices on the market.
Needless to say, hearing that castration could be a part of my future while having my ass beat just made the discipline hurt even worse than normal. I spent the rest of the week trying to do the best possible job for Ms. Robin that I could. It is very sobering this journey that we are on and it seems like every week there is a new wrinkle added. But my life is wonderful and I look forward to my lifetime of submission to Ms. Robin. And while at times it is very painful to be in the service of Ms. Robin (see the photos and videos coming soon of my well beaten ass), and other times extremely humiliating (see the photos and videos of my dressing and putting on make-up to do housework or of my being milked with the PES unit while still in my chastity device), I know one thing that will always be there--the love that I have for this wonderful woman. It makes all the pain and humiliation worth it. I know that this is the way that I have to be trained to serve Ms. Robin in the best way possible and that is what I want more than anything in this world.
---
This week began with my monthly PES electrical milking and progressed thru some difficult moments in my ongoing chastity training that basically reduced this sissy maid to tears of both frustration and true agony. This is all part of what it takes to be not just a good but a great sissy maid for my Mistress, Ms. Robin.
This was a difficult week for me. The chastity training that I am undergoing seem to hit me pretty hard this week. It really was all of my sissy maid training that was very hard on me mentally. I think that the hardest part is the physical separation from Ms. Robin. There is never any contact that is in any way sexual between us anymore and I miss it terribly. Yes, almost every night I service Ms. Robin by orally worshipping her most sacred temple. But I am always locked in my chastity cage and this makes the oral worship just what it is--pleasurable for her and nothing for me. I am pleased with myself at being able to give her such pleasure but it is not quite the same as receiving some pleasure myself. It used to be that Ms. Robin would tease me in order to make my chastity that much more difficult but now I do not even receive that minor bit of physical sensation. As you can see in the video and photo page even my milkings used to involve some touch on her part but now with the electronic milking being done with the chastity cage on even that little bit of physical touch is gone.
What also made this week especially hard was that it was time for my once a month milking and I was unable to release within the allotted time. Ms. Robin cruelly turned the PES device off (the videos and photos will be posted soon) as she explained that my time was up and if I performed to her satisfaction then maybe another session would be granted me this month. It was all I needed to be motivated to serve her to the best of my ability. I don't want anyone to think that I am in any way unhappy with my situation. I am just trying to give you some feeling of what my life is like as Ms. Robin's sissy maid. The mental parts of it are more difficult than the physical parts and I am just trying to give everyone an understanding of the mental aspects. I know that what I am going thru now is just a part of what I have to--and want to--go thru to be the best sissy maid that I can be. I am so grateful to Ms. Robin for being strong enough to be able to train me and make me into what she desires to have in a sissy maid. I thank her for realizing that this is what I need to be and I understand that sexual contact is not going to be a part of my life soon. I will end this entry by pledging my eternal love for Ms. Robin and thanking her for the training that she is giving me. I know that with her support I can get thru this difficult time.
---
The past week has been a week of ups and downs for me in my duties as a sissy maid for Ms. Robin. I finally feel like I am getting the upper hand on my household duties but just when I do Ms. Robin will throw in a little something extra just to keep me on my toes. Some of the down part is that Ms. Robin has made some changes in how things go when she is with her lover whom she is getting more and more comfortable with. Ms. Robin had a visit from her lover this week and when he arrived I was dismissed to continue with my housework. It seemed like it was only a matter of minutes before I was hearing the screams of Ms. Robin's passion coming from her bedroom. After an extended session with her lover Ms. Robin had me come in and worship at her sacred temple and clean up the mess left by her lover. I did not clean up her lover as has happened in the past. After her lover left Ms. Robin sat me down and stated that she was going to be changing how things were handled when her lover would come to visit from now on.
She instructed me that the new rules would be as follows:
When her lover would arrive I would escort him to her bedroom.
I would then politely excuse myself and step out of the bedroom pulling the door shut behind me.
I would then stand for the duration of their lovemaking with my nose pressed against the wall holding a penny in place until I was called back into the room for clean-up purposes.
If her lover would come out of the bedroom and not see me standing properly then I would receive a punishment spanking of 50 swats with the leather strap.
I would no longer be invited to clean up her lover as Ms. Robin has decided that she wants to keep his beautiful, manly cock all to herself.
Of course I will abide by these new rules but it is very humiliating for me. Now I will not just be greeting her lover in my full maids uniform but I will also be exposed at close range to all of the sounds of Ms. Robin during the lovemaking while knowing that I am never to be allowed such pleasures. Also I will be standing there realizing and meditating on the fact that I am unable to provide this type of pleasurable fulfillment for Ms. Robin and in fact the only position that I can provide what she needs is one of a servant.
In relation to my sissy maid duties it has now become a new rule that I have to change shoes according to what household chore I am doing. Right now it has only expanded to wearing my 4-inch heeled Mary Janes while doing the vacuuming and wearing my regular 3-inch working heels the rest of the time.
But I am sure that will be changing soon. Ms. Robin would like to get it to where I wear 5-inch heels all the time and spend my nights in ballet boots while I sleep. I know that as things go along I will just continue to get deeper and deeper into my role as a sissy maid. It will be hard but Ms. Robin is worth it.
---
Ms. Robin was kind enough to grant me a milking this week. It had been 69 days since I last released any fluids and I am sure that the 69 days was no coincidence. Ms. Robin stated that I would be tied to a chair in the same position as the last time a milking was attempted and that we would not change positions until I released my fluid. I was granted 11 minutes in which to release. I soon found myself tied to the chair with a dildo gag in place along with a blindfold. The PES electrical unit was all hooked up with the urethral probe kept in place by my locked chastity cage and the Prostate stimulator inserted in my sissy ass.
As part of my sissy maid training Ms. Robin is quite insistent that there be NO sexual pleasure of any kind for me. This is why she enjoys using the electronic milker as I have indicated to her that I don't get any enjoyment. After the first time that I released with the electronic milker Ms. Robin noticed that my sissy clit got erect at the moment of release. She stated that this was unacceptable and has kept a chastity device locked on for all milkings since then. Ms. Robin has also added a leather strap that goes around the chastity device that contains 17 metal tacks. She did this because she was upset that while I could not get a full erection with the chastity device on I could/would still flex against the cage with numerous attempted erections. Ms. Robin stated that she wanted no more flexing so the erection muscles would atrophy and soon any erection or spurting when releasing would be out of the question. The spikes in the leather strap wrapped around the cage definitely did what Ms. Robin wanted them to do. When I feel the spikes digging in if I start to get erect. I no longer flex as it hurts but rather I try to relax and not flex. My sissy clit goes soft quickly now.
Ms. Robin not only left the chastity cage locked on but the strap with the spikes was left in place as well. When the milking began Ms. Robin quickly got the PES unit turned up to its highest setting at level 10. But being ever so crafty in her quest to make the milking as unpleasant as possible Ms. Robin kept the pulse turned down low. This causes a thumping of the electrical pulse through my sissy clit and prostate that borders on being painful and is extremely uncomfortable. I prefer to have the pulse turned up to 10 as well so there is a smooth flow of the current. After the milking session Ms. Robin advised me that she was so pleased with the obvious discomfort that I suffered and that since I released this way and I hadn't released last month when the pulse was turned up all the way that I could expect that I would never feel the smooth flow again. Just another thing that she is taking away from me.
When the release came this time I didn't even know it was going to happen until it had already started. Also, because of my sissy clit not even getting hard the release did NOT spurt out in any way. Rather it just dribbled out in a fashion that is totally humiliating for me. Ms. Robin was even unaware that I had released and because of the dildo gag I was unable to let her know. The 3 or 4 remaining minutes of the 11 minutes that I had were extremely horrendous for me but as I communicated to Ms. Robin afterward, I felt a few more dribbles of fluid come out and when it was finally over I felt completely drained. Of course Ms. Robin was pleased when she saw how much fluid had drained out and then had me promptly recycle it as a conclusion to the video that she was making of this milking.
I communicated to Ms. Robin that with the pulse down so low and the current turned all the way up that it was very difficult for me to pay any attention to what she was saying to me. Ms. Robin was quite pleased and announced that 11 minutes seemed like the right time and now she would no longer have to talk to me. Rather she would have a dialogue with the people watching the video. Advising them of what she wanted to tell them and not have to worry about me anymore.
The feeling that I got from this milking was what I would imagine is the feeling that one would get from a "Bailey Ejaculator" which is a unit used to extract sperm from farm animals. All reports that I have read on people that have used them seem to indicate that they are giving the male the same type of pulsing (off and on) electrical flow that I experienced during this last milking. When the electrical charge is turned up all the way it really delivers quite a thump that is uncomfortable at best and after releasing is downright painful.
Ms. Robin has advised me that for my next milking she will be changing my position so that my release will be more visible. And she also advised me that after my next milking I would be in just the right position to immediately have a punishment spanking with the leather strap. In fact, she might even do one before she begins the milking and then do another one afterwards. Just to make sure that there is no pleasure for me and to remind me that my only duty in life is to serve Ms. Robin as a sissy maid. This is what I exist for and is what I will be doing for the rest of my life.
Ms. Robin has also ordered a long formal maids uniform that she plans on having me wear and she has already obtained a long flannel nightgown that I must wear at night. The training as her sissy maid continues to increase in intensity and it is becoming my primary focus of almost every waking minute of the day that my service to Ms. Robin be the best that it can be.
---
People who read my journal often e-mail me and ask various questions in regards to my sissy maid and chastity training. I am going to try to answer some of these questions with this entry.
The first question is always "are you for real?" This is the easiest question because the answer is yes. A slightly longer answer to this is yes everything that is pictured here and all that you read in my journal is for real. I really do serve as Ms. Robin's sissy maid on a 24/7/365 basis.
Another question that is frequently asked is "doesn't the 24/7/365 chastity make you crazy?" Once again the simple answer is yes. But it is crazy in a good way for me. Being in chastity frees me to be able to serve Ms. Robin without any limitations because of my constant hope of obtaining a release.
I also never have to suffer through my inability to satisfy Ms. Robin (or anyone for that matter) in a sexual way (intercourse more specifically).
Because my drive for release is always building, my drive to serve Ms. Robin to the best of my ability is also growing. And isn't that what every Mistress/Master wants from their submissive/slave/sissy is the growing desire to serve them the best way possible always and forever. Of course being kept in chastity is not easy. There are many times that I wish that I could just jerk-off and cum the way I used to in my youth. But, that is what the chastity device is locked on for, to remind me of what is expected (demanded) of me.
The next question I will address is "how are you able to deal with the various humiliations that you have to endure like being milked monthly or always having to wear a bra and pantyhose?" This question actually has a simple answer as well. Humiliation is a turn-on for me. We all have fantasies that we use to jerk-off to and when I was able to jerk-off my fantasies revolved around intense chastity, being a sissy maid, and being used as a servant by various people. This is what I would imagine in order to get off. Now I get to live out these fantasies and guess what? It is even better than I imagined because not being able to jerk-off and cum has really added to the sub-space that I get into. Or rather, the sub-space that I am now able to live in at all times. I am constantly in a low-level of sub-space 24/7 because I constantly have the bra and pantyhose to remind me of what I am and my position in Ms. Robin's life. At night I have the addition of a flannel nightgown that re-inforces my low-level of sub-space.
Then there are the things that increase my sub-space level at various times like when I am awakened by the spikes on my chastity cage when a nocturnal erection occurs (these are getting much less frequent by the way). So in actuality I crave the humiliation and now that I realize how humiliation effects me I know that I crave real humiliation. I know when Ms. Robin humiliates me that it is for real--that it comes from her heart. The biggest breakthrough in our relationship was when Ms. Robin realized that it was OK for her to humiliate me for real. I know that it is true when she tells me that my sissy clit is not big enough to satisfy her. I know that it is true when she tells me that she will not marry me because of my many sexual shortcomings. I also know that it was an enormous relief for both of us when we realized how this would effect me. It caused our love for each other to deepen tremendously well beyond the level of soulmates. For me it was the joyous realization that Ms. Robin would never leave me. And for Ms. Robin it was the realization that she could be completely honest with me. And while being honest she would also be fulfilling my needs. And I was relieved of the pressure of sexual performance.
Lets examine how the lifestyle that I am able to lead affects me in relation to my level of sub-space that I was writing about earlier in this entry. If you were to rate my sub-space level on a 1 to 10 scale it would look as follows:
For at least 75% of every waking moment I am at a 2.
When I notice my bra or pantyhose or feel hot because of the flannel nightgown I am at a 3.
When I feel the spikes in my chastity device because of an attempted erection I am at a 4 or 5 depending on the intensity of the attempted erection.
Putting on my maids uniform or taking my daily enema and I am at a 4.
Doing my household chores puts me at a 4 or 5 depending on how labor intensive the chore is.
Receiving my monthly milking puts me at a 7 to 9 depending on how the milking is done.
The above items are just some examples. I will add more in future entries. I will also be answering other questions that have been submitted. If you have any questions about how I live my life as a sissy maid for Ms. Robin, please do not hesitate to send them in to Ms. Robin at her e-mail address listed on this site. In the subject line please put: "Question for sissy maid Rachael."
---
This week I have been kept very busy with some extra fall cleaning that is being performed for Ms. Robin. I have been waiting with eager anticipation for my new formal maid uniform to arrive. When we received the first one the long sleeves did not fit over my arms. As soon as the corrected one arrives I am sure that photos will be posted immediately.
Some questions have come in for me in response to my last entry and I will try to answer a few of them here.
Question 1: If you are gay then why do you continue to live with a woman and vice-versa for her, why does she continue to want you to live there? There is an easy answer to this question. Ms. Robin and I are soul mates. We connect on a level that has nothing to do with how people might normally connect in this type of relationship. Because I am understanding (even
encouraging) about Ms. Robin's need to have lovers to satisfy her sexual needs why would she not want to have me around? What woman would not want a person that will service her every need and not expect anything in return.
At the same time while it is true that I am gay I am actually more turned on by chastity and humiliation play. Ms. Robin is able to give that to me in a way that is just right for me. I can't imagine leaving Ms. Robin. Why would I when she fulfills my greatest wishes. Most people never find that one person who totally fulfills their greatest desires and in the person of Ms.
Robin I have found that. Yes, I like being able to suck on the occasional cock. But I know that I will never let that get in the way of my service to Ms. Robin.
Well I have to cut this entry short as I have to go serve Ms. Robin.
Apparently some chores have been left undone or there are some new chores that I must attend to. Till next week when I will get back to the questions that I still have to answer.
---
It has been a couple of weeks since I last had time for an entry. I have been very busy lately as Ms. Robin is insisting that the house be in perfect order and absolutely spotless for the upcoming Thanksgiving holiday with Christmas following just a month later. I have received the new formal maid's uniform (see the few photos that have been put up) and Ms. Robin is thrilled with how it turned out. It is a fairly heavy garment because it had to be custom made to fit my 6'4" frame. The uniform makes even basic housework much more labor intensive but Ms. Robin insists that this is now my standard uniform. I also am forced to wear my 4-inch Mary Jane pumps in order to make sure that the uniform does not drag on the floor. Ms. Robin says that after the holidays it will be time to step into 5-inch or 6-inch heels with my uniform. She has told me that there may even be a gift of ballet boots that will be required wearing at night when I sleep. Ms. Robin has been intent on getting the ballet boots for some time now but especially interested since she discovered a video on a high-heeled Yahoo group that showed someone walking with a pair of these boots on. Ms. Robin thinks it would be great to make it so that I have to be in heels or be in pain otherwise. She thinks this is a good thing for a sissy maid to do.
I am hoping to be milked over the Thanksgiving weekend as it will be 69 days since my last milking. Ms. Robin loves the 69 days as a hugely ironic milestone since I am not allowed to have any kind of sexual release ever again. The chastity training has been quite effective in making it so that I don't even get erect anymore. Ms. Robin is so pleased that she has told me that she may even let me jerk-off for Christmas and she thinks that I won't even be able to get hard or spurt. She expects that I will just be able to quickly get my sissy spunk to dribble out in the 2 minutes that I will have in order to complete this process. Of course we will be documenting this on video for this website so be on the lookout for this series of video clips after the first of the year. Hopefully, the milking will take place sometime over Thanksgiving weekend and those videos will be posted sometime in December.
I will answer one of the questions that has come in. The question is: How do you handle having your television and internet viewing limited because of content? The answer to this is that this is one of the most difficult parts of my training. There is a lot of strong sexual content on both cable television and the internet. And it is extremely humiliating to have Ms. Robin order me to avert my eyes when something comes on TV that involves nudity or lovemaking. It also is no fun to get 50 strokes with the leather strap anytime that Ms. Robin catches me viewing inappropriate content on the internet. But this is a rule that Ms. Robin has created and I try my best to follow it. I am glad to have Ms. Robin here to correct my failings and I continue to strive to be the best possible sissy maid that I can be.
---
The milking that I had been hoping for finally happened on day 73. Ms. Robin used the PES device to electronically milk me but this did not achieve the desired results. So, after spanking me and forcing me to consume my own golden nectar, Ms. Robin decided that I would be allowed 2 minutes to jerk myself off into a tiny wine tasting glass that she has used to catch my sissy juices in the past. Of course I had to wear my spiked penis ring in order to ensure that I DID NOT get any kind of a hard on. It took me just over a minute to dribble my worthless sissy scum into the glass. When the two minutes were up I was instructed to recycle my waste properly which I promptly did. Of course my chastity device was immediately placed back on me and I was told not to expect anything until after Christmas. Because Christmas and my birthday are just over a week apart I have received in the past the privilege of having a full orgasm. But Ms. Robin did inform me last year that I would never be allowed to have a real orgasm again as this is not appropriate for a sissy maid. She also informed me that for the new year there would be some changes in my training as her sissy maid.
For the new year coming up it appears that my sissy maid training is going to get more intense. Lately I have put on a little bit of weight. Ms. Robin has decided that this is unacceptable and has told me that her sissy maid is required to have a more feminine figure. So to solve this problem I am going to be put into corset training. The following website gives a lot of great information on corset training and how to link it to ballet boot training (gulp!) -- www.staylace.com and of course there are lots of other great corset sites out there with lots of information. Ms. Robin has informed me that the corset training will be very difficult and will go on 23/7/365. It will be especially difficult having something extra added to my sleeping attire.
With the flannel nightgown, pantyhose, and long line bra. Ms. Robin did let me know that with the corset I would be able to just wear a regular bra.
The new year is also going to bring on intensified high heel training. I think that the video that Ms. Robin has seen of people walking around in ballet boots has really gotten her enthused about training me to be able to do the same.
I have been feeling a little depressed of late in regards to my sissy maid training. As Ms. Robin pays little attention to me any more and is constantly on the lookout for a lover that could become her future husband I will admit to feeling badly about that. This is why I am glad that there will be some renewed interest in my training as I feel this is just what I need to get myself back on track. I know that my life is going to be hard being Ms. Robin's sissy maid but it is still the thing that I not only want to do but know that it is my destiny. I will continue to endure the harsh training and feminization and continue to pursue being the best sissy maid that I can be.
---